Memory Size : 4GB
Battery Life - Continuous Playback Music: 20 Hrs
Charging Time: 70 Mins
Dimensions (W X H X D): 8.45 x 2.22 x 1.34 cm
Weight : 30 g
Audio Playback: MP3, WMA (Non-DRM)
Sound Effects: Bass Boost, Equaliser (5 band)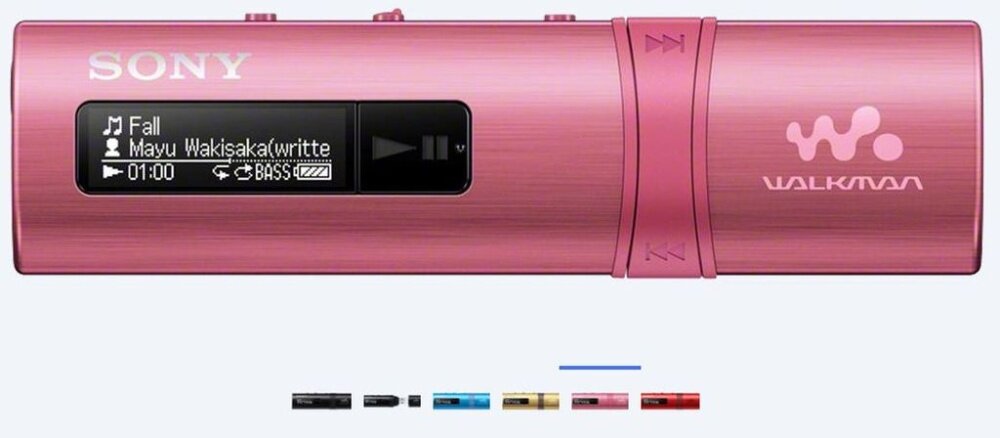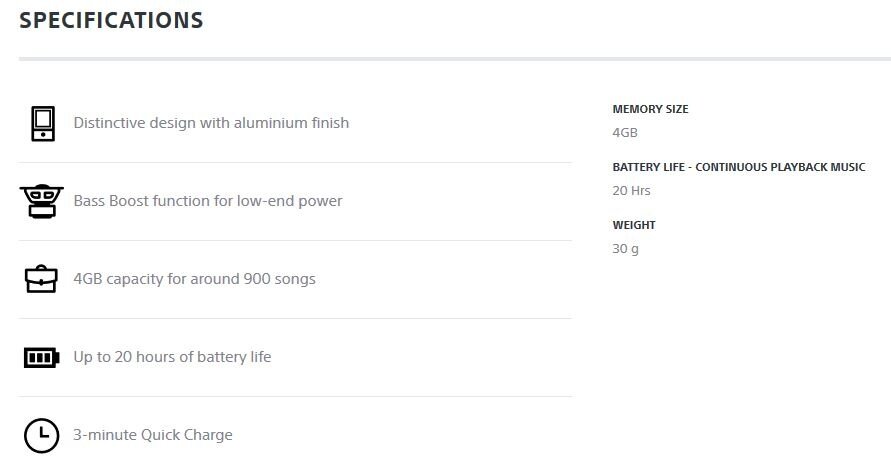 Listen to your favourite tunes on the move with the compact, red Sony Walkman B183 4 GB MP3 Player.

Travel with your tunes

Hosting 4 GB of memory, the B183 allows for up to 900 songs to be stored. That makes it an ideal travel companion for long journeys, gym sessions and commutes.

This lightweight and compact MP3 player weighs a mere 30 grams and is less than 90 mm long. It\'s perfectly sized to slip into a pocket or bag.

A rapid recharge

Make sure you\'re never without music when you need it. The B183 offers a supremely convenient quick charge function. Quickly adding a partial recharge to the battery, you\'ll be listening to songs again after just 3 minutes.

If you\'ve got a bit longer before you need your sound fix, on a full charge the B183 Walkman will deliver up to 20 hours of music playback – keep the beats going on even the longest of journeys.

Capable of playing both MP3 and WMA files, transferring your files from your computer to the walkman is easy and handled via USB connection.

Easy to store and simple to use, keep your daily life sounding great with the red Sony B183 4 GB MP3 Player.